Your Happy Chess early access account is ready to set up! Getting started is simple. Just follow these three easy steps to download the app and become a tester.
Keep in mind that during the alpha testing phase, certain features of the game will be temporarily disabled or not yet available. We're working hard on getting these features ready and you will see them rolled out automatically in future updates. In addition, you may see some small bugs. Be sure to use our forum to report any issues and share your feedback on the gameplay experience with us – we can't wait to hear what you think.
Now … let's get started!
How to Become a Tester
On iOS (iPhone, iPad, etc)
You should have received an email from TestFlight with the subject line "Replayable Games has invited you to test Happy Chess". The contents will look like the image below. Follow the instructions in that email to begin testing.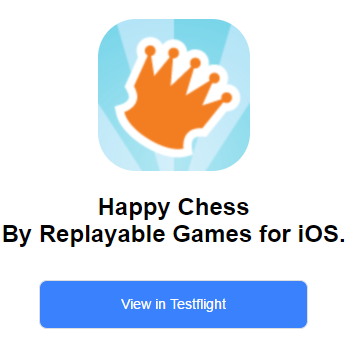 1. Sign up and become an official Happy Chess tester
2. You will be taken to the following page.. Click "Become a tester" to opt in.

3. Congratulations! You are now a part of the Happy Chess early access community. Download from Google Play to download the app on Google Play and set up your player profile.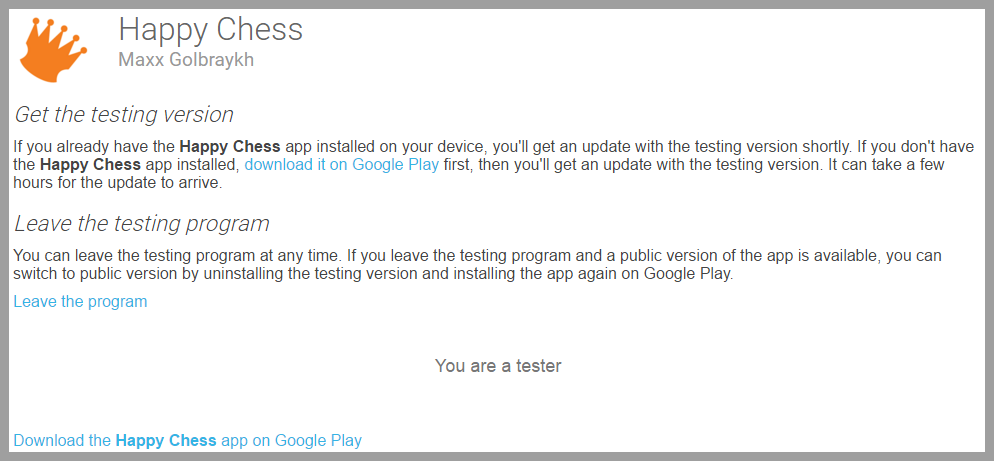 4. Download Happy Chess on Google Play.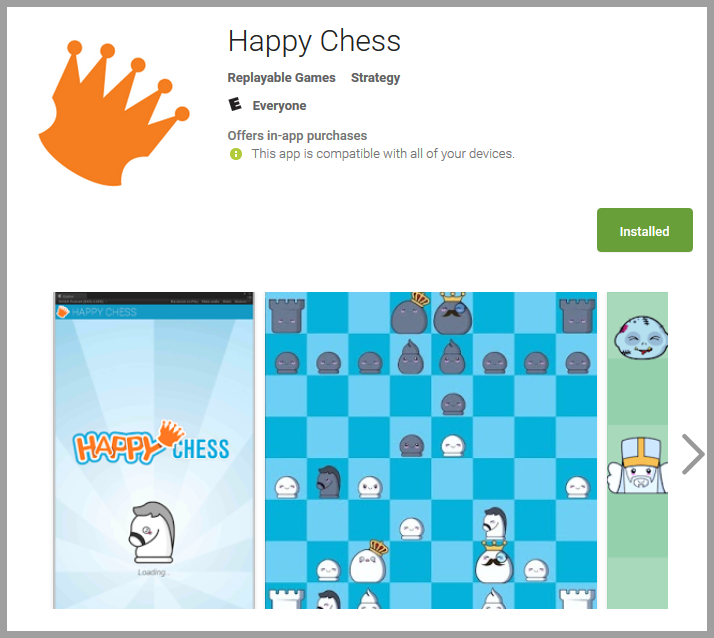 Note: If you encounter a screen like the ones shown below, do not worry. Google may take up to 24 hours to register you as an official Happy Chess tester before it will make early access to Happy Chess available to you. Come back shortly and try Step 3 again.