Game features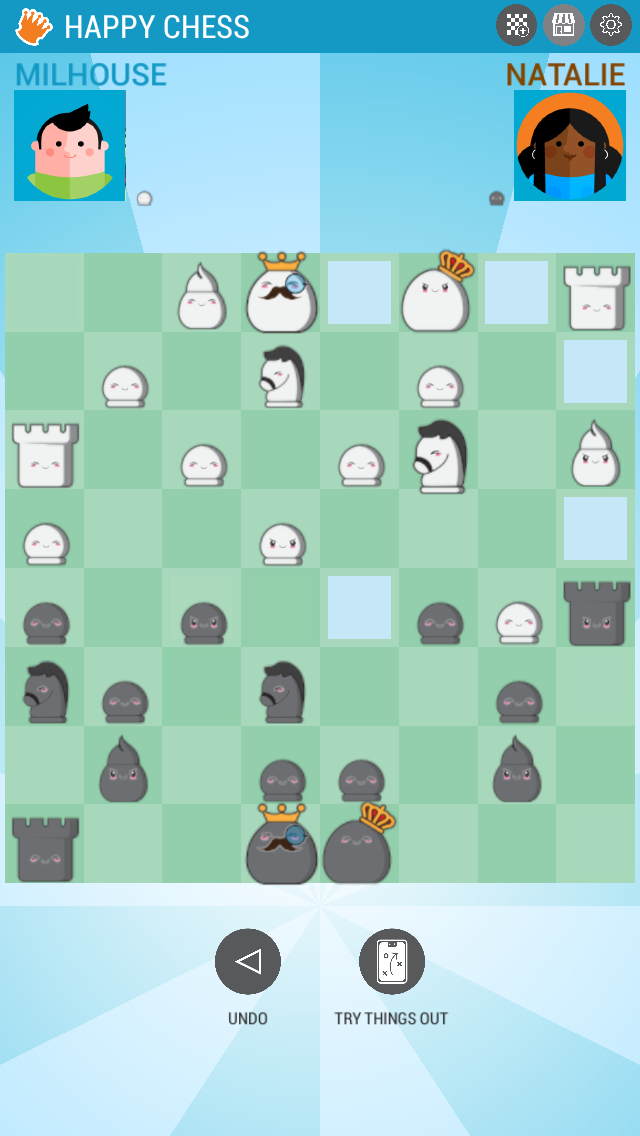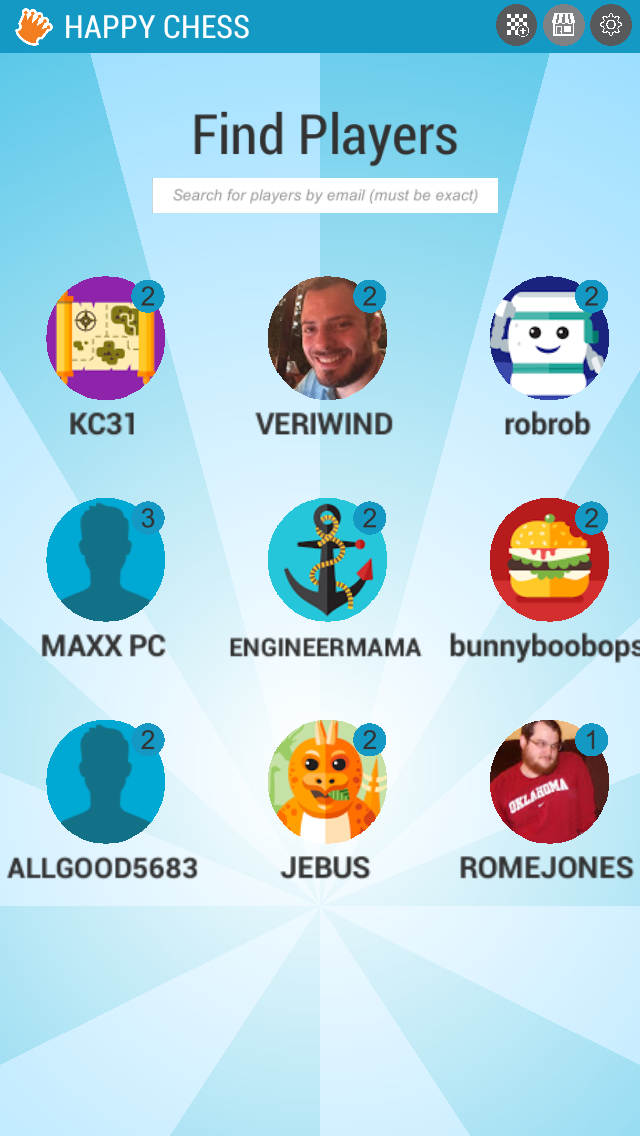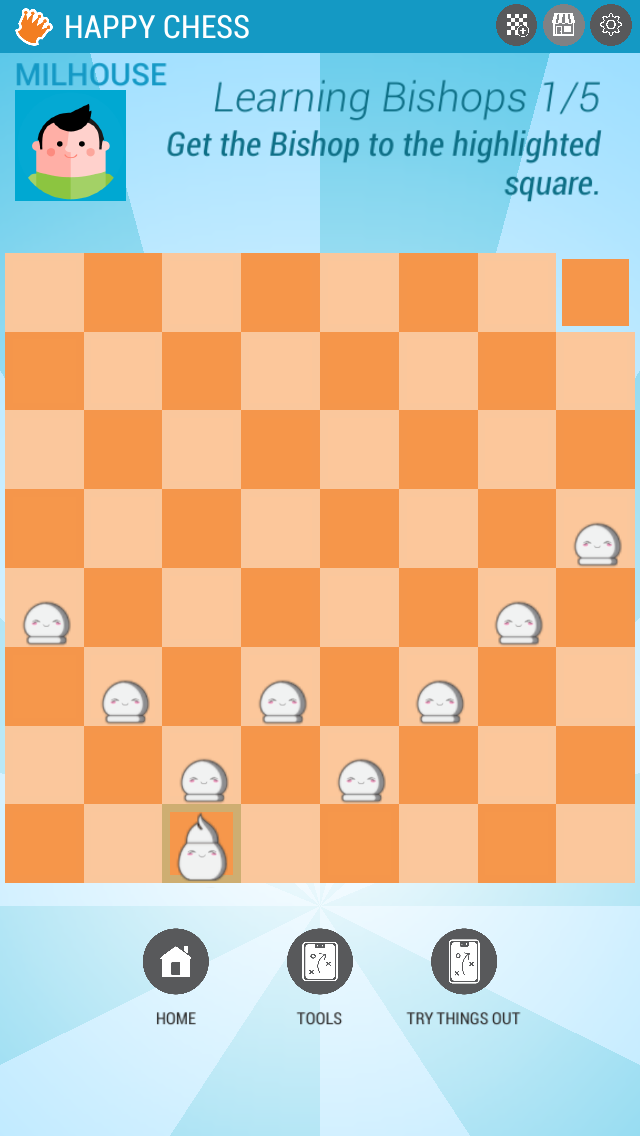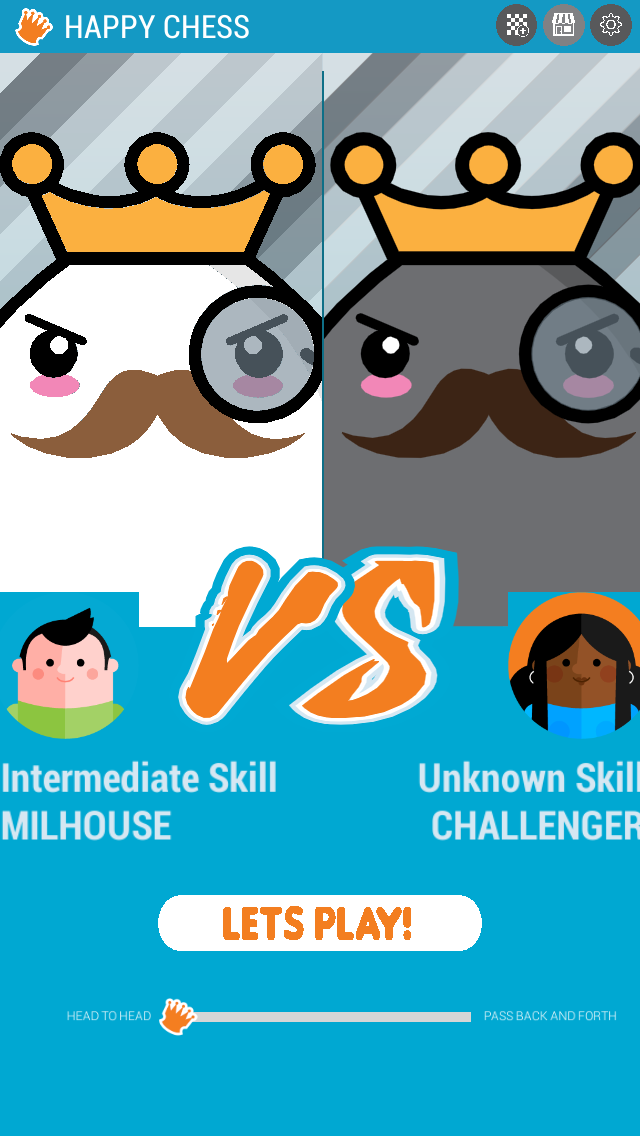 Emotive pieces
Expressive pieces react to every move for instant feedback
TRY THINGS OUT MODE
Freely explore your move options at any time
PLAY WITH FRIENDS
Compete online or head-to-head locally
CUSTOM SETS
Unlock and use a variety of different chess sets
PUZZLE MODE
Learn the fundamentals with puzzle-based tutorials
NO PAY WALLS
No timers, no pay walls, no pay to win
With its bright colors and expressive pieces, Happy Chess introduces a new way to learn a timeless game. The user-friendly app imbues your pieces with emotions that help you see which ones are poised for victory – and which ones need your attention.
Happy Chess makes it easy to develop your strategy while competing against a robust network of users, so you can spend less time losing pieces to simple mistakes … and more time improving your skills against players just like you.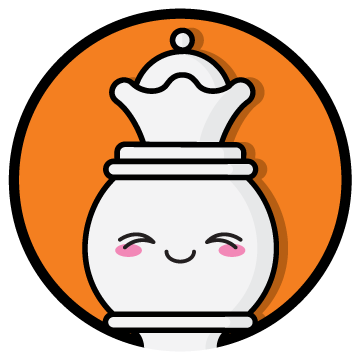 Happy State
Engaged State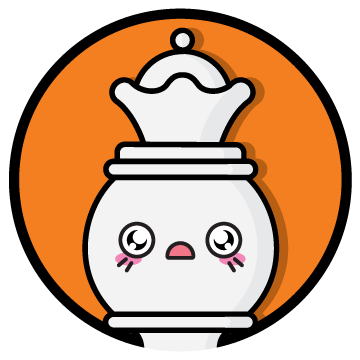 Threatened State
Such a unique spin on a classic!!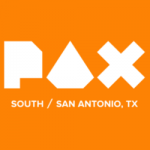 Ben Campbell
It was the only game at gamescon that my son and I kept going back to.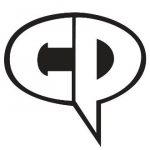 Casey Davidson
Great game to get students at schools involved!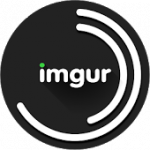 Klint McLaughlin
Great idea – would love to show to local elementary chess coaches.
I'm really digging the concept. Keep it up!